In the moment with Instax: Jürgen von Wechmar from Sunset Recording Studios
5 September 2023
In the moment with Instax: Ari Kruger
13 October 2023
Fujifilm ambassador Coco Van Oppens on the Instax link Wide Printer
We sent newly announced Fujifilm ambassador, Coco Van Oppens the Instax link Wide printer to test. How did this portable printer perform under the critical eye of a professional photographer? Read more to find out.
What did you like most about the Instax Link Wide?
From the perspective of a professional photographer, the Instax link Wide printer offers a revolutionary level of convenience. Being able to produce instant prints that you can physically touch and share with others is priceless. The Wide prints are compact in size and equivalent to two credit cards (or cinematic 16×10 format), which from my perspective gives them a cinematic filmic quality. Once printed, the images are not just snapshots but rather moments frozen in time that can be displayed on a fridge, adorn walls or even framed in the Fujifilm acrylic frame which can be displayed vertically or horizontally.
As a photographer, where do you see this fit into your work? And what about your personal life?
I had the chance to use the Instax Wide printer in a variety of settings, including on a recent film set. There, I presented the director with a heartfelt image from the shoot. What made this gesture even more engaging, I attached the QR code to the print, linking directly to my website. It's a clever and thoughtful way to maintain a connection with clients, offering them an image they can frame or proudly display at work or home.
Aside from my film work, I've been working closely with a group of kids in Smittsville in the Klein Karoo, the village is connected to a couple of NGOs: Net Vir Pret and One Small Town. They're dedicated to uplifting kids in the community and are currently fundraising for a skate park in Barrydale. During my visit to document their activities, I introduced the Instax Wide to them. They were curious and inspired and now eagerly request the printer each time I go back – a clear success.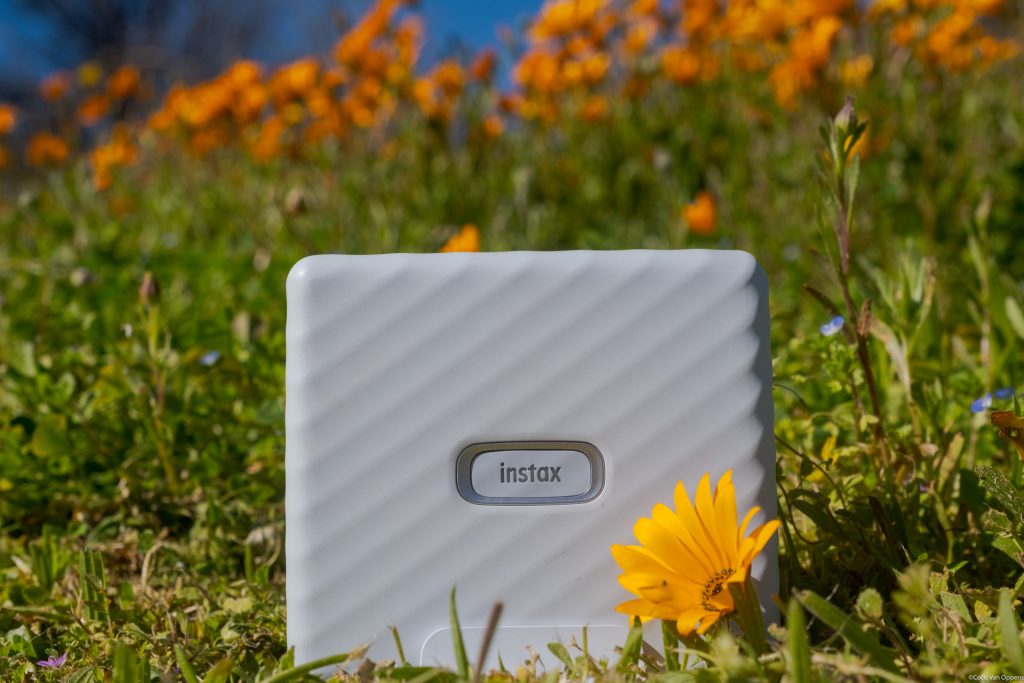 Did you make use of all the bells and whistles, or simply the printing of images?I did experiment with some additional features like QR codes and editing tools. However, many of these extras seem geared toward a younger, trendier crowd who enjoy adding special gimmicks to their photos.Personally I prefer a clean out of camera feel, but I am open to trying all the bells and whistles the printer offers.
What did you think of print quality?
The colour quality may vary depending on your lighting and picture profile settings. Nonetheless, the prints are robust and long-lasting. I've taken these prints on my travels, showcased them, and even had a few accidental drops, and they still maintain that fresh-from-the-printer quality.
Who would you recommend the Instax link Wide to?
The Instax link Wide printer offers a fantastic chance to bring that instant vintage touch back into your hands, making it a must-have for anyone seeking to rediscover the joy of physical photos.
In summary, the printer reignited my love of my creative horizons as a professional photographer. With swift printing, vintage-style prints and powerful editing options, it's an exciting addition to my toolkit.
Catch up with Coco:
Website: https://cocovanoppens.com
Facebook: www.facebook.com/cocostills
Instagram: www.instagram.com/cocostills/