Fujifilm ambassador Coco Van Oppens on the Instax link Wide Printer
29 September 2023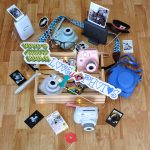 Entrepreneurship with Instax: Vuyo's Photo Booth
13 November 2023
In the moment with Instax: Ari Kruger
Director Ari Kruger has just won more SAFTAs for his incredible work on the Tali's Diary series. He's also a fond Instax fan, who often shares Instax images on set. We chatted to him about his love of directing, how Suzelle and Tali got started, and the way he uses Instax when shooting.
Hi Ari! Who are you and what do you do?
My name is Ari and I'm a writer and director from Cape Town.
How did you become a filmmaker?
I'm one of those annoying kids who was making short films with his dad's video camera. When I was younger, my dad showed me how to edit using the camera and video machine and it blew my mind. He also drew illustrations and filmed them for the title sequence. My love for filmmaking was born through experiencing the fun of the process.
I landed up studying  3D animation after school but quickly realised that I wanted to direct. I challenged myself to make a short film a year using any resources that I had available so that I could show people that I could direct. It was only when one of my short films got into a festival in Australia called Tropfest that I made the move to direct full time.
Tell us more about how SuzelleDIY came about, and then eventually the excellent Tali's Diary series.
Julia Anastasopoulos and I were introduced to each other by a friend who thought we would be a good match because we were both always making things. At the time, Julia was illustrating and acting in commercials and I was directing commercials and music videos. We both felt like we wanted to make something that was our own that we could also just have fun with. We started to experiment with Julia's Afrikaans character which we filmed in various scenarios, until one day Julia suggested that she should be a weird DIY character that you discover on YouTube.
We shot two episodes in her flat and put them on YouTube as if Suzelle was a real person and it very quickly got a good response – this motivated us to make more and when the 11th video "Braai Pie" went viral it changed our lives.
Fast forward to three years later, we had grown a production company called Sketchbook Studios to facilitate the growing demand of Suzelle videos and branded content. We were feeling oversaturated with Suzelle and decided to explore another one of Julia's character's Tali, who she had since high school. We shot a 10min pilot as a proof of concept, and because Julia and I were planning our wedding at the time, we thought it would be funny if Tali was so self entitled to hire a documentary crew to film the build up to her wedding. We sent the pilot to Showmax, who had just started up and were looking for content and they commissioned a full season. Things moved quickly and within a year we had shot Tali's Wedding Diary!
My daughter Zoe, who is five, was given an Instax camera by her auntie for her birthday and has since taken the most amazing pictures of our family, her cousins and friends which we've put in a special instax album and all over our fridge. I admittedly thought it would be a disaster when she got the camera but she's turned out to be quite a photographer!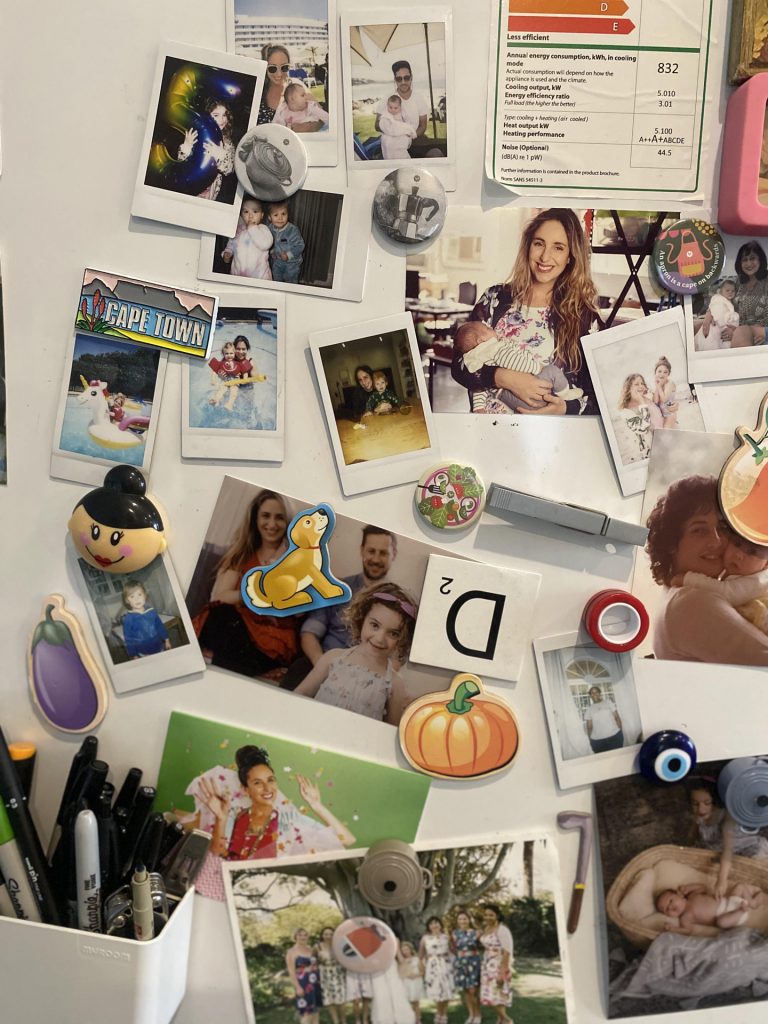 Can you reveal a bit more about the feature film you've been busy with?
I'm under NDA!! Nah, I can't say too much because nothing official has been released yet but I can say that it's a crime comedy feature set in Cape Town and it's a rollercoaster ride of fun.
How are you using Instax on set? What Instax do you own?
I have an Instax mini 11 that I carry around with me during shoots. On our recent feature I would take pics of the cast and crew and give them the instax as a gift. They say the best gifts are the ones you would give yourself and this is true for giving away Instax as I always wished I could keep them but it's amazing to see how much it meant to the people who I gave them to.
How do you get in the moment?
I breathe and listen to hip-hop.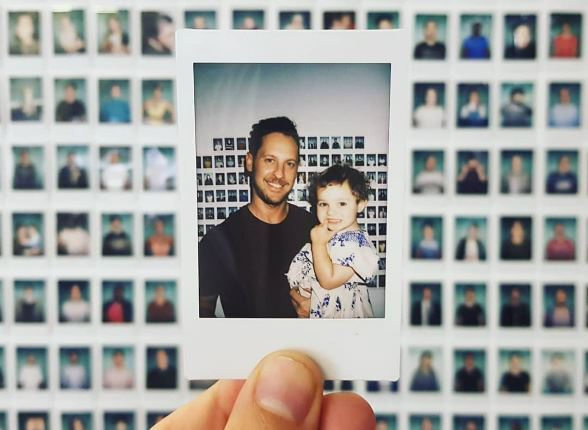 Favourite tune at the moment?
Homesickness, Pt. 2 by Emahoy Tsege Mariam Gebru – it speaks to my soul.
Favourite movie at the moment?
Barbie – it's on in my house daily because my daughter loves it but I secretly love it more than her.
What would you rather be doing at the moment?
I feel very lucky to be living my dream of making films and tv and I wouldn't change that for anything.
Where can people go to support you online?
People are welcome to visit our production company Sketchbook Studios that Julia and I own together. I'm also on Instagram under @kreagzy and @arikruger on Letterboxd.