Instax in the Moment: Talking sneakers with Evan Saunders
2 June 2023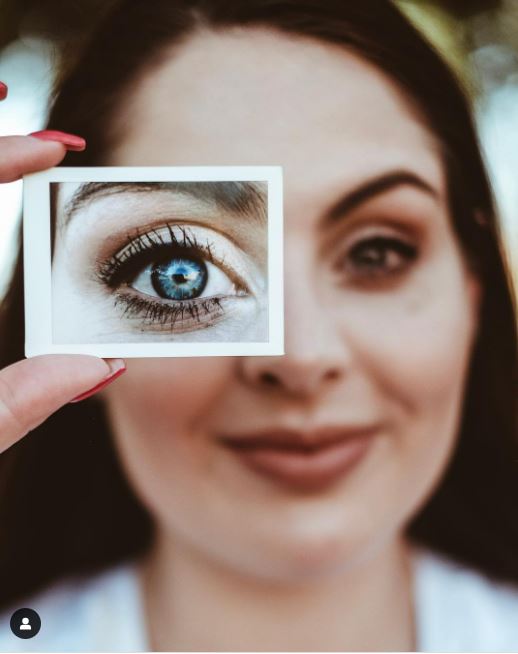 In the moment with Instax: Bassist and Photographer Hein Kruger
25 July 2023
In the moment with Instax: Illustrator Richard Average
Richard Average is making a big name for himself with a unique illustration style, cool aesthetics and good vibes. For our "In the moment with Instax" series, we chat to him about his creative process, how he uses Instax and a bunch of his favourite things.
Yes! Who are you and where are you from?
My name is Richard Average and I am from Macassar, a small town in Cape Town.
How long have you been an illustrator?
I have been an illustrator for the last 4-5 years.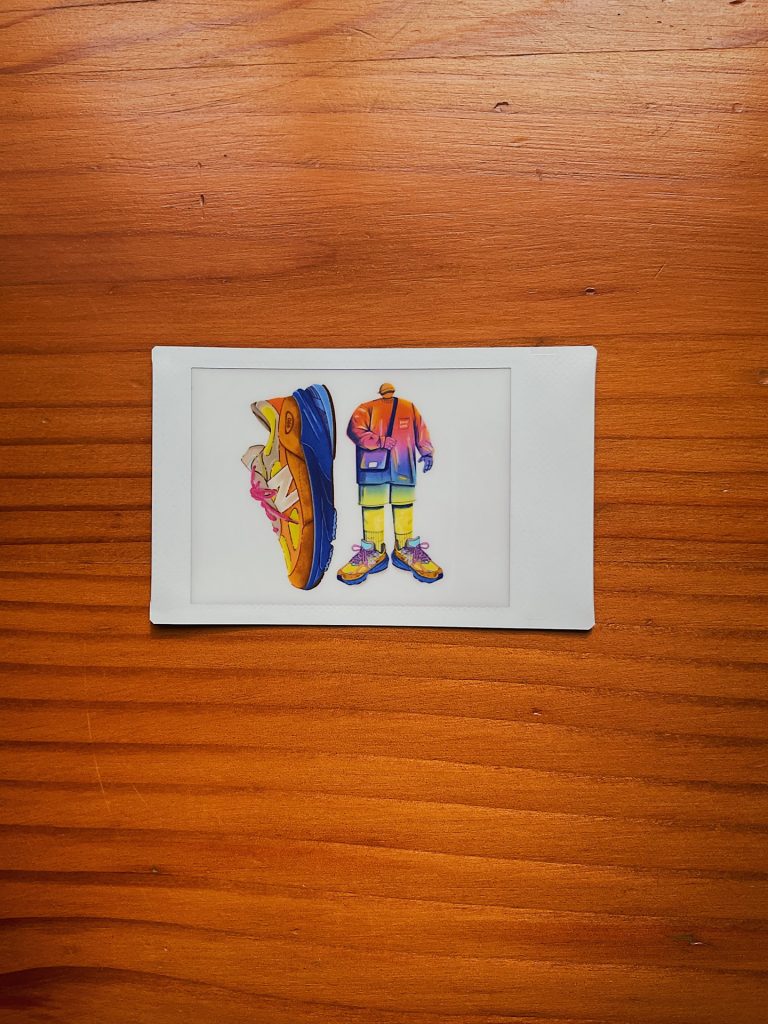 How did you get into illustration?
I've been drawing for most of my life and whilst I was in high school, I decided to study graphic design. In the second year of my studies, I learnt more about what illustration is and decided to focus on becoming an illustrator.
Tell us more about your creative process – how do you get into the moment?
My creative process changes rather frequently, but the one constant that remains is drawing. Everything always starts with a messy pencil sketch, I think in doing so it helps me get out any idea I have, whether it is a good or bad idea.
From there it is a lot of refining. Taking the initial mess and cleaning it up a bit to see where it goes. But besides the actual work though, getting into the moment to me means cleaning up my space, having a walk outside, or a bike ride and a cup of decaf coffee. Just doing the things I need between making art to help everything flow, I think I can get a bit of tunnel vision if I don't step back once in a while.
Tell us more about the Instax you own?
I own the Mini Evo, the best-looking camera out there! Haha.
How do you use Instax in your life?
I've been trying to figure out how to use the Instax really. Being a creative person, I have always liked taking photos and now having this powerful camera on me all the time, I have been experimenting a lot with taking different photos and different ideas.
At the moment I'm capturing a lot of nature scenes and pictures of people, especially people I see around the city. A lot of my illustrations are character based so having these physical pictures of people, scenery and objects serve as a good source of inspiration. I'm also just using my Instax to create memories I can look at without distraction.
Favourite tune at the moment?
I love music so this is a ridiculously tricky question, but my favourite tune at the moment is 'Have Mercy' by Aaron Frazer. That song and the album that it's on is really good.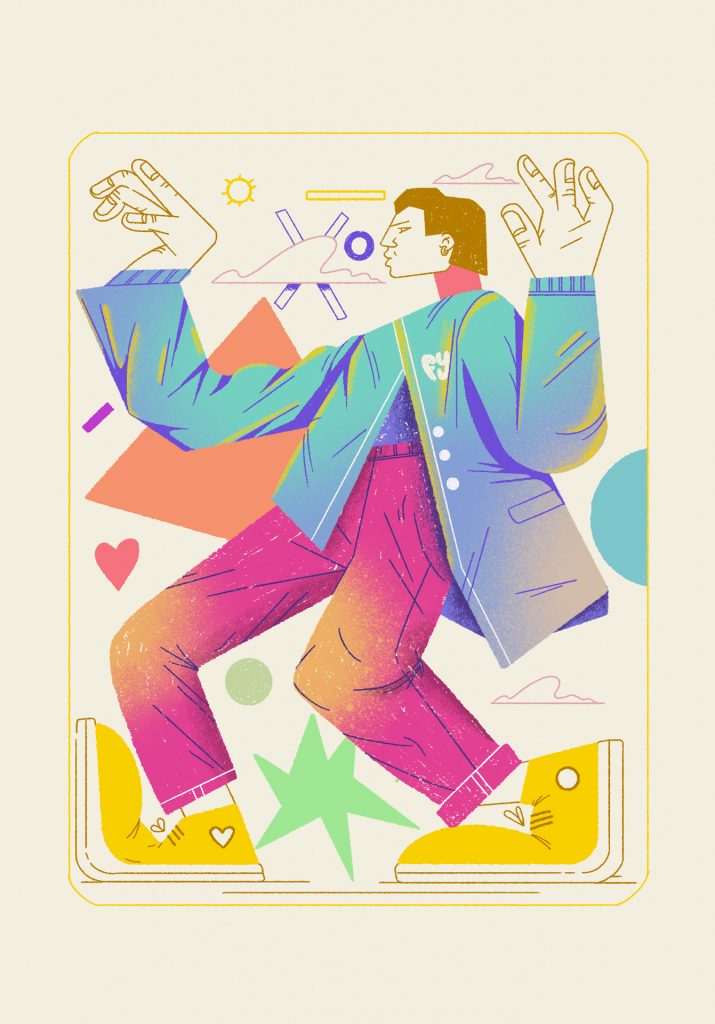 Favourite movie at the moment?
Favourite movie at the moment would have to be Everything, Everywhere All At Once. It really is that good to me.
What are you wearing at the moment?
At the moment I'm wearing an Artclub and Friends T-shirt, a thrifted pants and some Crocs! The champion's shoe, haha. I'm working from home so I'm really in my comfortable gear.
What would you rather be doing at the moment?
I would rather be at the beach right now, not swimming or anything like that but just staring and listening to it, it always gives me a good feeling.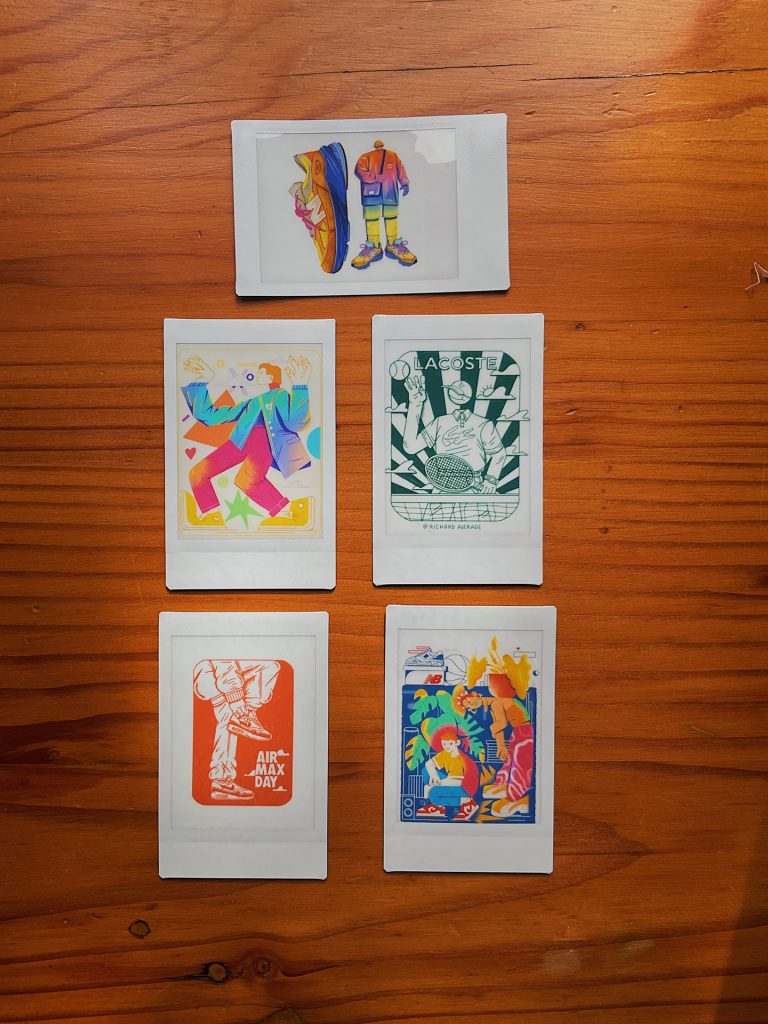 What would be your best Instax moment to capture?
My best Instax moment to capture would probably be taking a photo of someone dear to me off guard. People usually tense up for photos, I like capturing moments where people are just themselves, having fun and smiling. Hope that makes sense? Haha
Where can people see more of your work? With working links please.
You can check out my work over on Instagram – www.instagram.com/richard_average and my portfolio – www.behance.net/richardaverage
Two other local creatives you would like to punt?