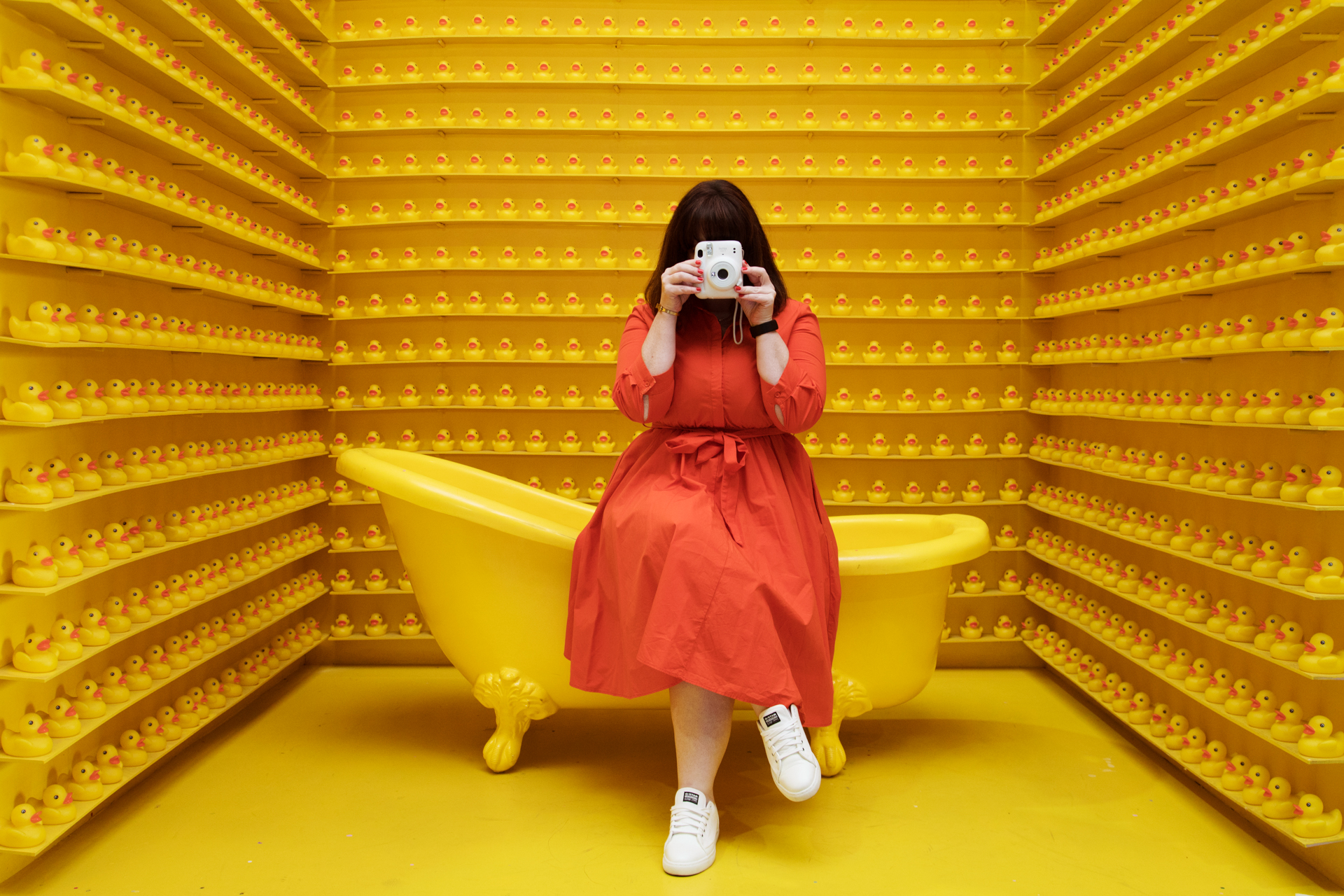 In the Moment with Instax: Tech journalist Clare Petra Matthes
31 August 2023
Fujifilm ambassador Coco Van Oppens on the Instax link Wide Printer
29 September 2023
In the moment with Instax: Jürgen von Wechmar from Sunset Recording Studios
Producer Jürgen von Wechmar is an institution in the SA music scene, having produced, recorded and mixed albums for hundreds of musicians. The long list includes top South African legends like Springbok Nude Girls, Koos Kombuis, Piet Botha, Valiant Swart, Spoegwolf, Karen Zoid, Beatenberg, Lesley Rae Dowling, Die Heuwels Fantasties and Francois van Coke. Instax caught up with him at his studio in Stellenbosch to chat all things music.
Yes Jürgen! How long have you been a music producer?
Hello! I've been a music producer and recording engineer since 1996. I hold a degree in Electrical and Electronic Engineering from the University of Stellenbosch and achieved honour graduate status through the Audio Institute of America. I'm also an accredited mixing engineer with EngineEars.com.
My day to day work includes producing, recording and mixing music for record labels and independent artists and bands. All this is done at my private studio, Sunset Recording Studios, located in a nature estate in the picturesque Banhoek Valley just outside Stellenbosch. Here I offer my clients a tranquil and inspiring space to write, create and record their music. The estate also offers luxurious accommodation and a serene space for clients whilst recording at the studio.
We love the way you capture musicians recording at your studio with Instax. How did this come about?
A pal of mine, Pierre from Die Heuwels Fantasties, had an Instax that he brought to the studio, and then I saw a few other musicians playing around with Instax. I was introduced to the folks at Instax South Africa and they sent me Instax film to photograph people at the studio with my Instax square SQ6. With everyone having digital cameras in their smartphones, it's really nice to have an old school analogue device that prints physical copies. You click and hope for the best.
How many albums have you been involved in?
I stopped counting after 300 a couple of years back… In the past music was more album based but now it's more singles and track based. When it comes to streaming, people only listen to half the album and then move on. That's why albums are now shorter – to try to keep the audience's attention. I can see this happening with my kids, they are quick to move on to the next track when they lose interest in the song. It's a lot different from when we still listened to LPS on a record player!
Do you have a favourite album which you produced?
I have been asked this question before and I always find it difficult to answer. When you work on a project you become fully invested. It's almost like a parent raising children – you can't really say you have a favourite. There have been albums that have drawn me in more than others, but at the end of the day there are too many favourites to really pick only one.
Which band do you wish you could have produced?
I've been lucky that I've worked with most bands that I've wanted to work with, at least in South Africa. It's great to think about producing someone famous, but I think there is more payoff in working with someone small who then becomes famous. You walk a path together, from nowhere to somewhere.
In this case Spoegwolf comes to mind. We collaborated from their first song as total unknowns and have worked together to where they are now as one of the biggest Afrikaans bands. It's very fulfilling, but then again, if Taylor Swift calls and says she wants to record, I won't say no!