Memories with the Instax Link WIDE printer
8 April 2022
You Are Invited
19 July 2022
Trying the mini Evo by Eveline Gerritsen
Fujifilm launches a flagship camera for photographers who want to do more
Over the past few years I dreamt of ending up deep in the Karoo desert for the extraordinary and unique AfrikaBurn festival. Due to Covid the festival couldn't take place for the last two years, so you can imagine my excitement when I got my ticket for this year.
Afrikaburn is a tented town, also known as Tankwa town, where guests have the chance to experience a transient space that runs on creativity, self-reliance, self-expression and a huge communal effort. While walking around the festival side you surround yourself with amazing art installations, beautiful people dressed up in extraordinary outfits, the best musical acts and unique mobile art, also known as mutant vehicles.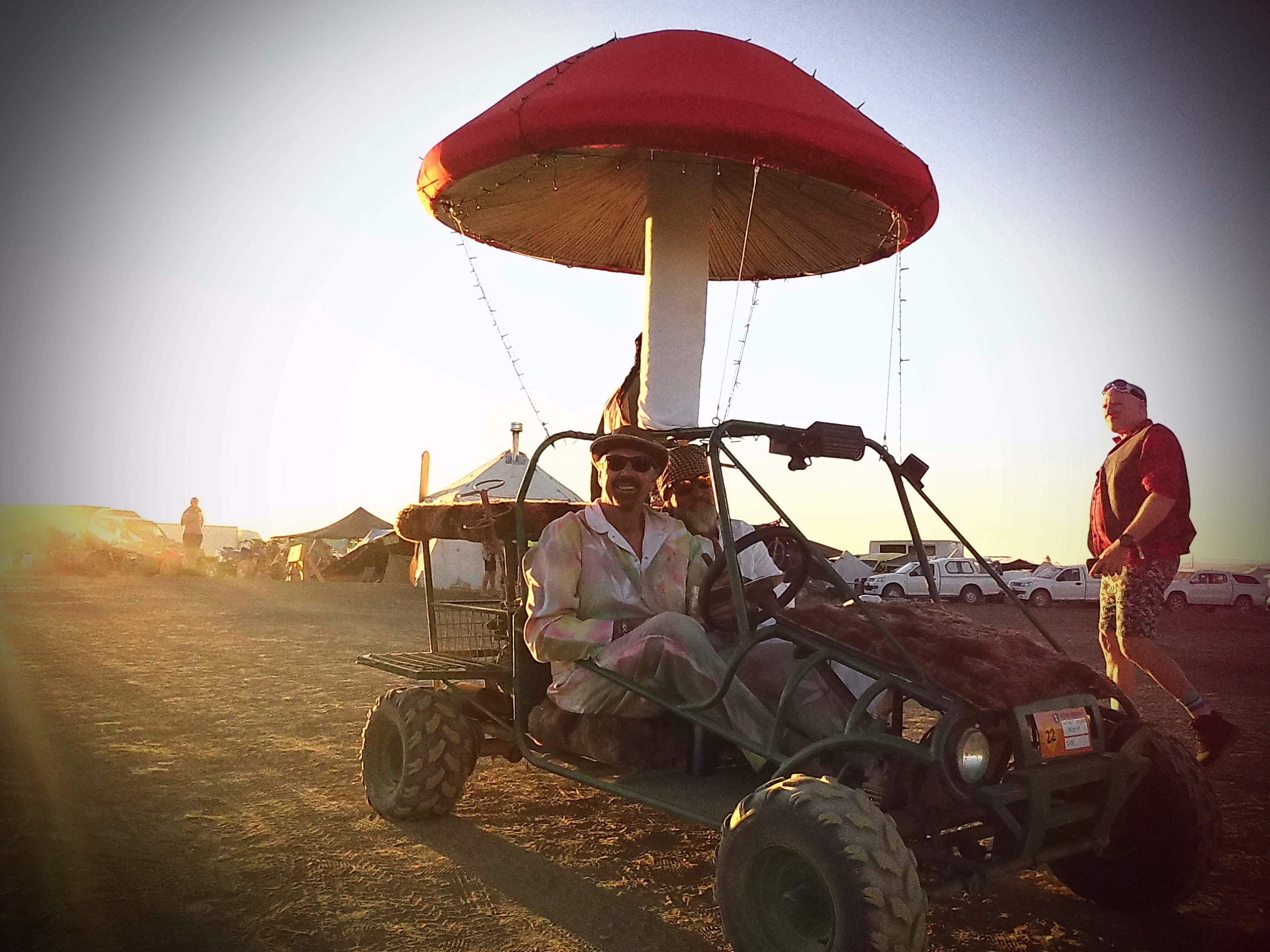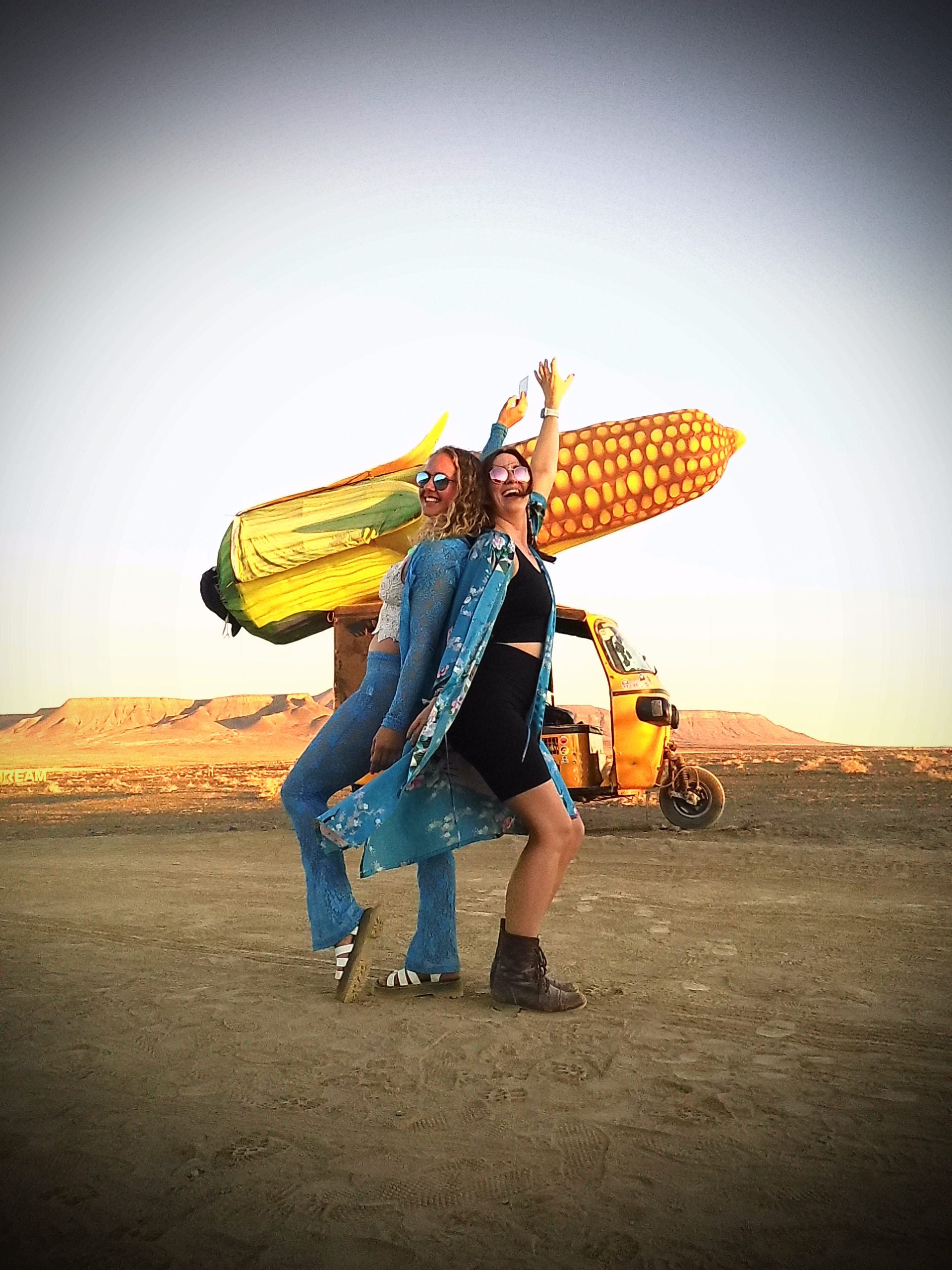 You can imagine this place is like heaven on earth for a photographer to click cool images. The concept of Afrikaburn is all about self-reliance and a gift community. So I asked Fujifilm if I could borrow the Instax mini Evo so that I could test the camera, click amazing images and print an Instax on the spot for the people that I met during the festival.
The Instax mini Evo is a digital hybrid that allows you to click and print your Instax pictures and you can save the digital version on the microSD card in the camera. What I loved about the camera is that it has a compact, go-anywhere design, which was great during the festival. I could easily carry the camera in my hand or in my little bag. The new camera doubles as an instant printer (you can print images from your phone via app), plus it has a three-inch LCD screen on the back to adjust settings and to view and edit images.
What I love so much about AfrikaBurn is the gift community. A gift can be anything as simple as a little self-made bracelet, or a glass of the finest wine at a cute little table in the middle of the desert. I noticed that there were some people walking around with Instax cameras and printers, printing cool images as a gift. To me it is so amazing that the Instax mini Evo allows me to keep the digital versions, while giving away prints.
The camera has quite a big variety of internal lens and film effects. One of my favourites was the vignette effect. The digital functions did remind me of some of the Instagram filters, and with a combination of film and photo effects, the Mini Evo allows you to make over a 100 different combinations, operating with a twist of the lens or a spin of a dial.
While I was walking around in the desert, there was always something fun to do. I would drive along with some of the mutant vehicles, I could dance on the finest tunes at a stage somewhere at "de Binnenkring" and I even visited a wedding.
While taking a break I started playing around with the different effects on the camera and so I discovered I could be very creative with the mirror effect and the double exposure. This camera allows you to shoot some more artistic images and some prints have already ended up at the door of my fridge; a nice reminder of the 'Burn.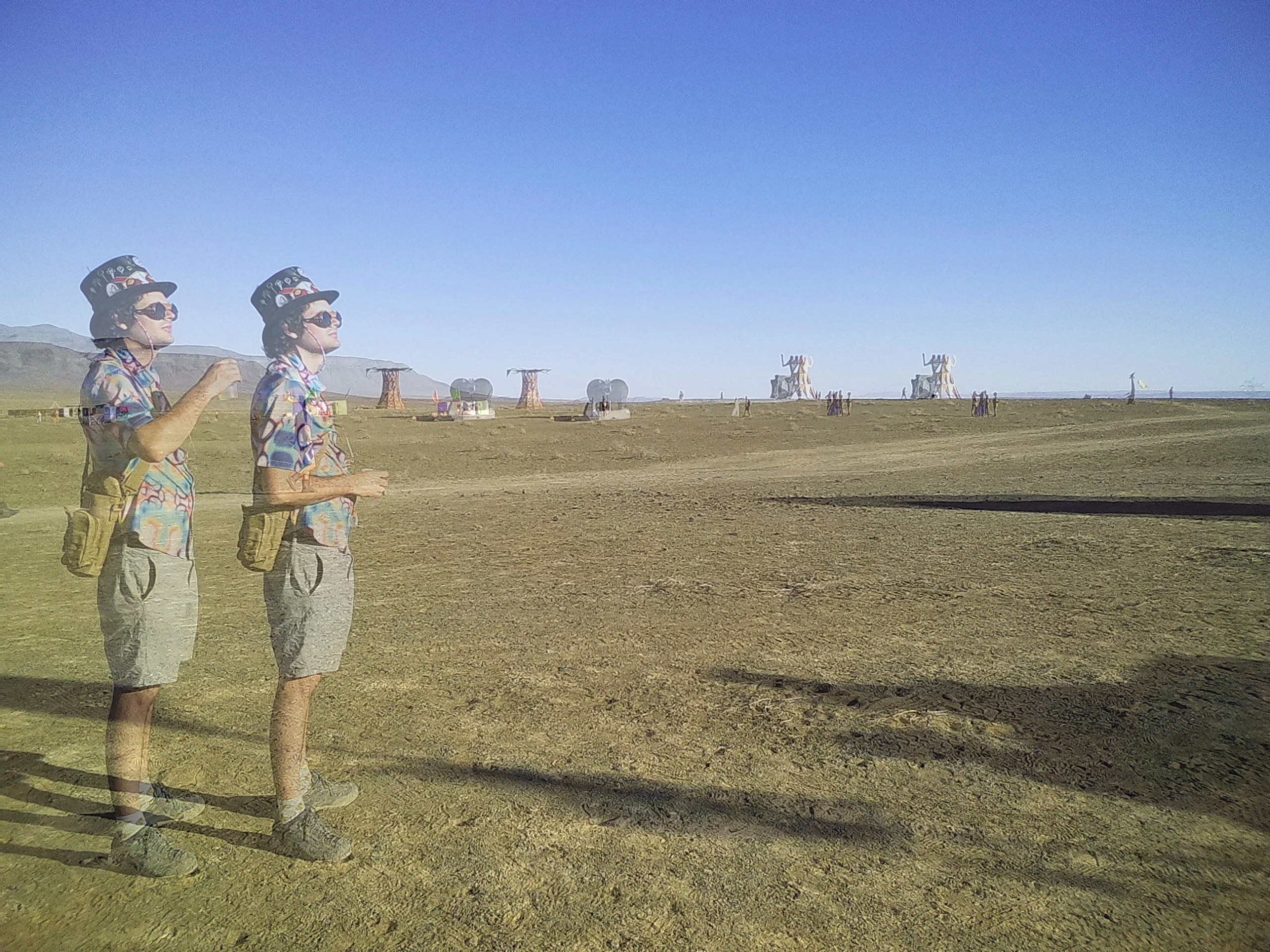 One of my best moments during the festival was on Thursday afternoon, when the sunset was slowly kicking in and I was passing a couple that was holding each other. It looked so beautiful with the backdrop and the light, so I slowly walked up to them to click a picture.
Despite the digital element, which I see as a huge benefit of this camera, printing is still the main feature and can be easily done by just winding the lever. While I was waiting for my print I chatted with the couple. They were not expecting an Instax print so when I gave it to them they were surprised by the gift and overwhelmed me with a big group hug. They told me I captured such a beautiful moment in their relationship and this print would get a special place in their house. I was really happy that I could give them something so simple but apparently so important to them.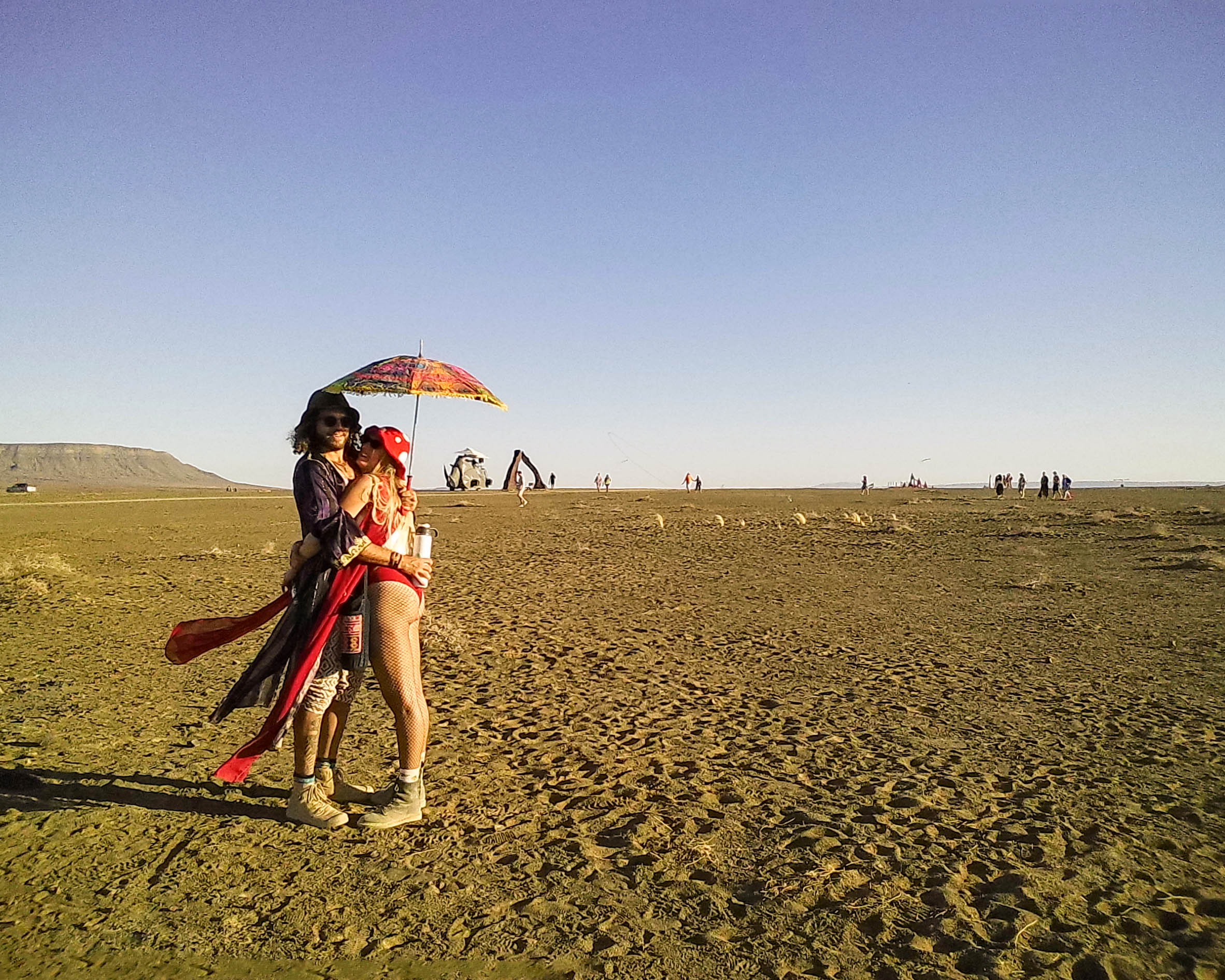 Last but not least you cannot leave AfrikaBurn without seeing a burn. On Friday my friends and I met a man from San Francisco who was collecting parts of your ego that are holding you back from a happy life. This meant we could write down the things that were holding us back on a piece of paper and later that day he would burn all the 'egos'. It was such a cool initiative and I thought it was very clever!
Overall, I am very impressed by the Instax mini Evo. The quality of the images is good, and the camera has a lot of cool effects and filters. The camera's portable size means it's amazing for events like AfrikaBurn, weddings or a birthday. The prints are perfect and the printing doesn't take too long. I love it that you can connect the camera with your phone and next year I would love to bring the camera with me to the 'Burn again to shoot more magical moments and print them on the spot.
Learn more about the Mini Evo here: https://www.instaxsa.co.za/mini-evo/ and find more of Eveline's work here: https://evelinegerritsen.com/